92%
students accepted to one
of their top three schools
500+
combined years of
admissions experience
1000+
schools our students
have attended
Who We Are
At Collegewise, the core of the work that we do with families is recognizing that this isn't just about college.
It's about making sure our students know what classes make most sense for them and their goals, which activities will allow them to thrive, what summer opportunities will help them grow, and how college fits into that broader picture of who they're becoming.
A college counselor, at their best, helps you navigate every piece of that journey. And that's what we do, every day.
Our counselors receive rigorous training when they're hired, and we keep a close eye on each counselor's roster size to ensure our students get the attention and support they need. Because, after all—if you're not successful, neither are we.
Where We've Worked
Collegewise counselors come from a variety of backgrounds. Many are former admissions officers, high school counselors, professors, teachers, and graduate degree holders.

Even before they made Collegewise their full-time gig, counseling and teaching were their life's work. We've worked in admissions at institutions like University of Chicago, Harvard, Wellesley College, Stanford, Johns Hopkins University, Georgetown, and NYU.
Where We Went to School
Once upon a time, we applied to and attended college ourselves. From the ivies, to small private colleges, to large public research institutions, to women's colleges—we represent a wide variety of alma maters.

Our counselors attended schools like Boston University, Scripps, UCLA, Yale, Caltech, Harvard, Northwestern, Cornell, University of Texas at Austin, and Columbia University (to name a few).
Where Our Expertise Comes From
We hire counselors with a deep background in admissions, and they go through a rigorous training with members of our leadership team before starting a counseling practice.

Our counselors also take advantage of the breadth of knowledge in our ranks—we're constantly asking each other questions and learning from one another's areas of expertise, and benefitting from each other's conversations with admissions officers from all over. Your student will benefit from the collective experience of more than 70 Collegewise admissions experts.
Hear from Collegewise Alumni!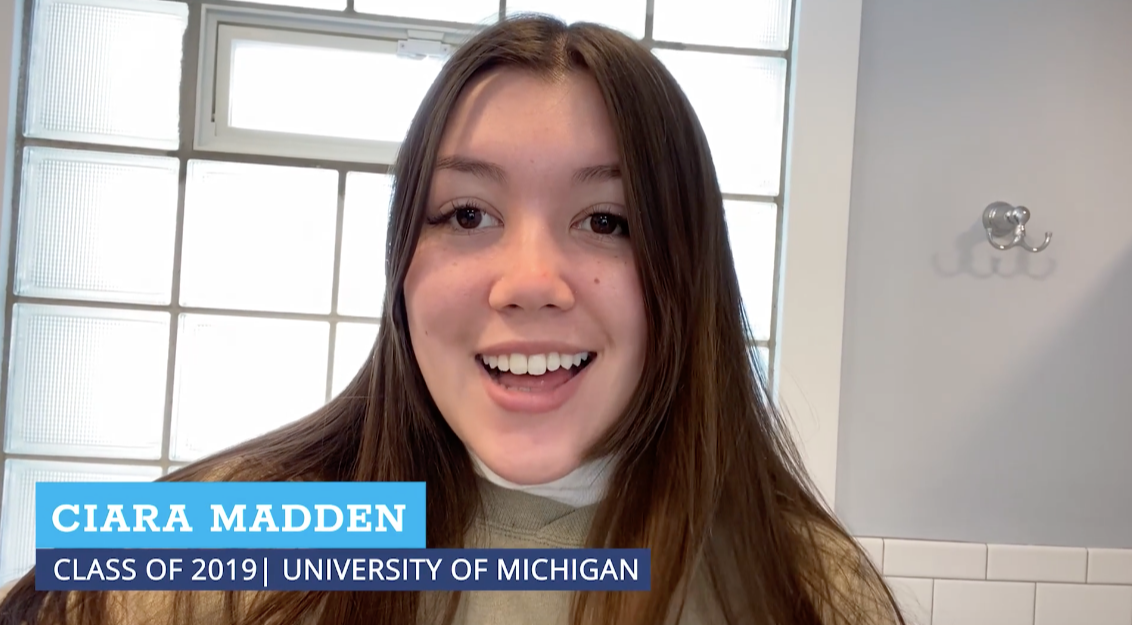 Ciara Madden
| University of Michigan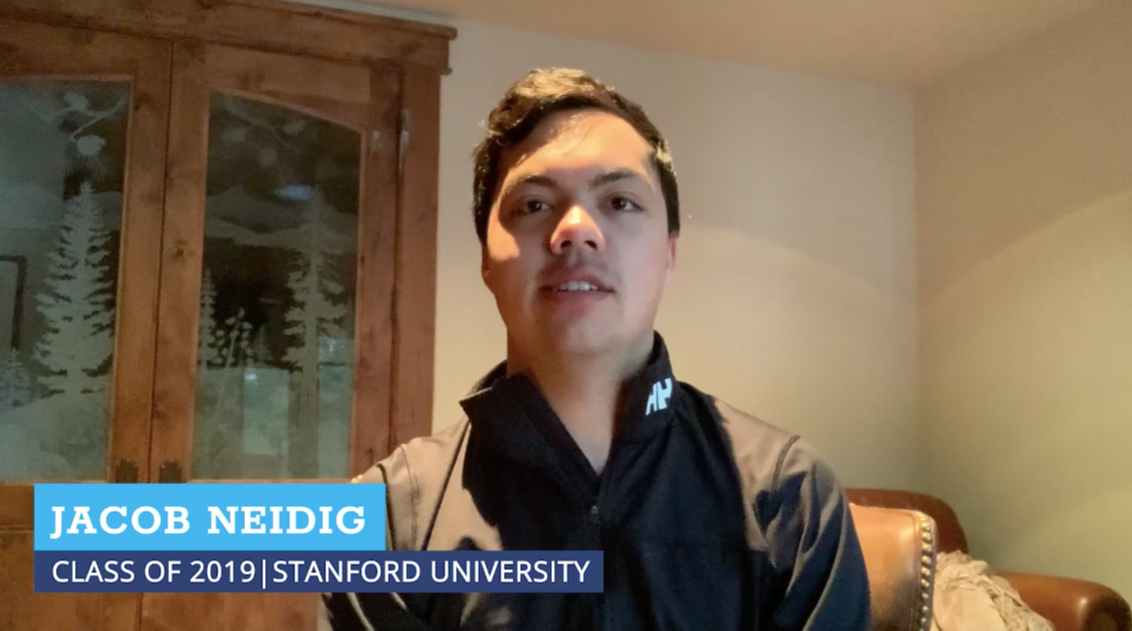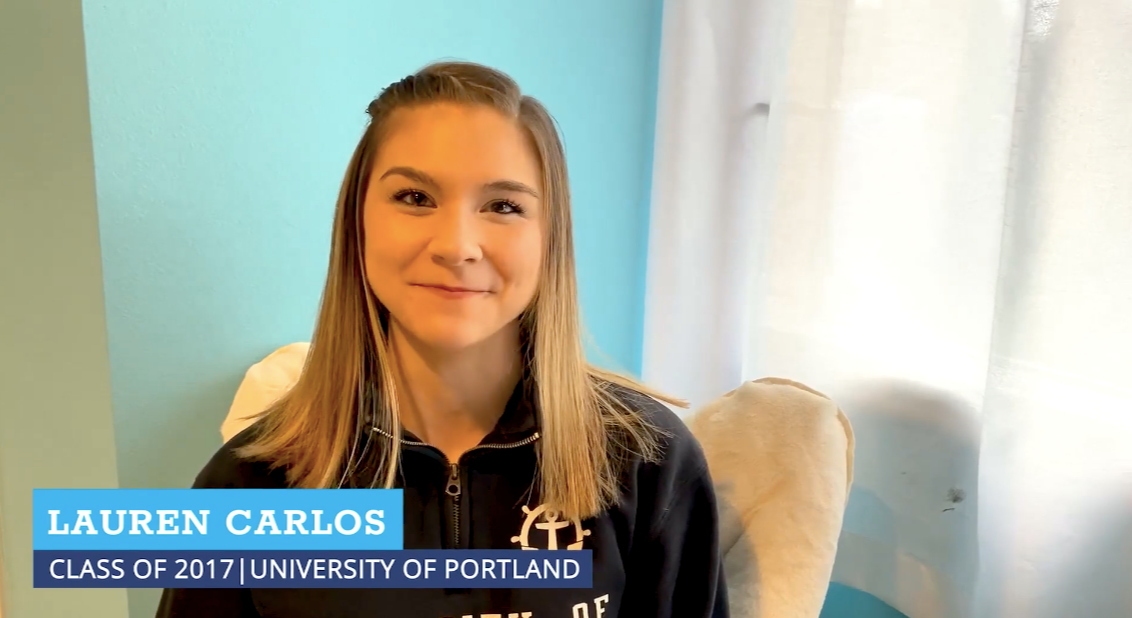 Lauren Carlos
| University of Portland
From my counselor making sure I was educated on and prepared for the college process to the essay editors making sure I was proud of the essays I was submitting, the staff at Collegewise always made me feel confident, prepared, and calm about the college application process.
ABIGAIL
UNIVERSITY OF SOUTHERN CALIFORNIA, VITERBI SCHOOL OF ENGINEERING
From our very first meeting, we knew we had found the perfect counselor for our family. She was an excellent resource for talking through essay ideas and helping Mila present her narrative in the best light. And she kept Mila on schedule, relieving us, as parents, from policing the process, and always with a velvet glove. Now that Mila has been accepted, we miss her! And my current sophomore keeps asking, "When do I get to start with Collegewise?"
MELISSA, PARENT OF MILA
DARTMOUTH COLLEGE
Here are the reasons why we were so happy with Collegewise: Their ethos fit us perfectly and their level of inside knowledge was amazing. Our daughter loved her Collegewise counselor and felt a strong sense of personal ownership throughout. We had results back from 7 different universities before most of our school family friends had even finished applying. As my magnificently math-loving husband pointed out when Macy received a $72,000 scholarship to her top choice, "Wow, that's more than a 1000% return on our Collegewise investment." Thank you, for everything.
MELISSA, PARENT OF MACY
TEXAS CHRISTIAN UNIVERSITY