Your Student's Path to Success
• Meet with a Collegewise advisor to discuss your student's needs and goals.
• Get matched with a counselor who will work 1:1 with your family through the entire process.
• Watch your student get accepted to their best-fit college and set them up for a lifetime of success.
92%
of students accepted
to their top 3 schools
23+
years of admissions
experience
9 of 10
families recommend
us to their friends
Track Your Student's Progress
Wise(r)net: The Parent's Dashboard
We want parents to know about their students progress. Stay in the loop on college research, counselor notes and student's application status with Wise(r)net: The Parent's Dashboard.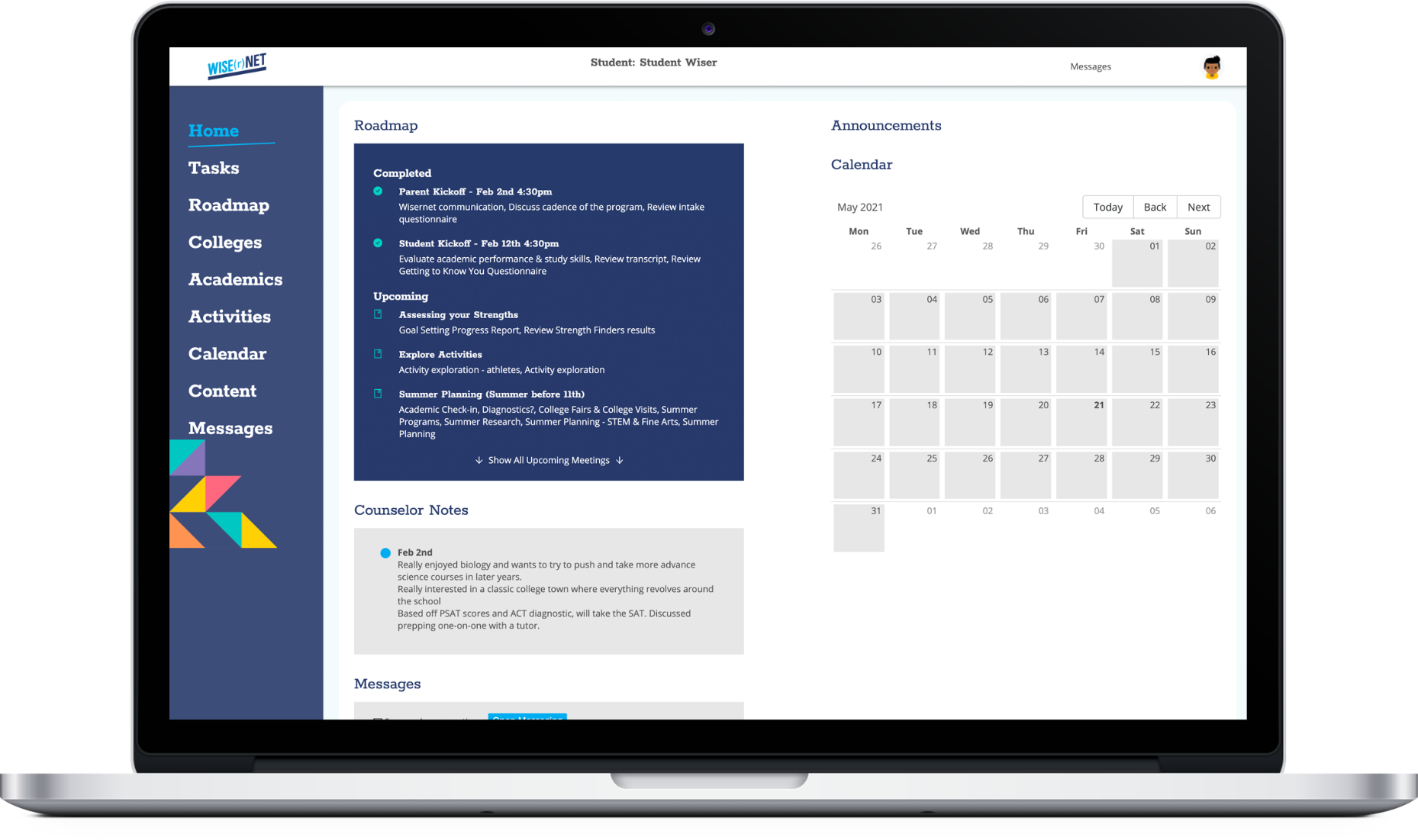 Hear from Collegewise Alumni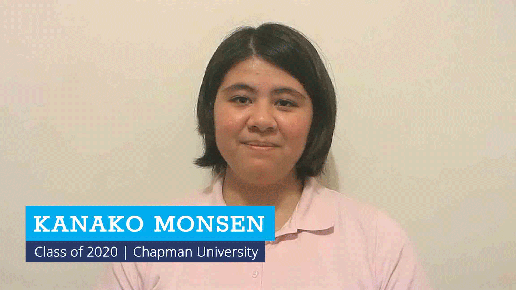 Kanako Monesen
| Chapman University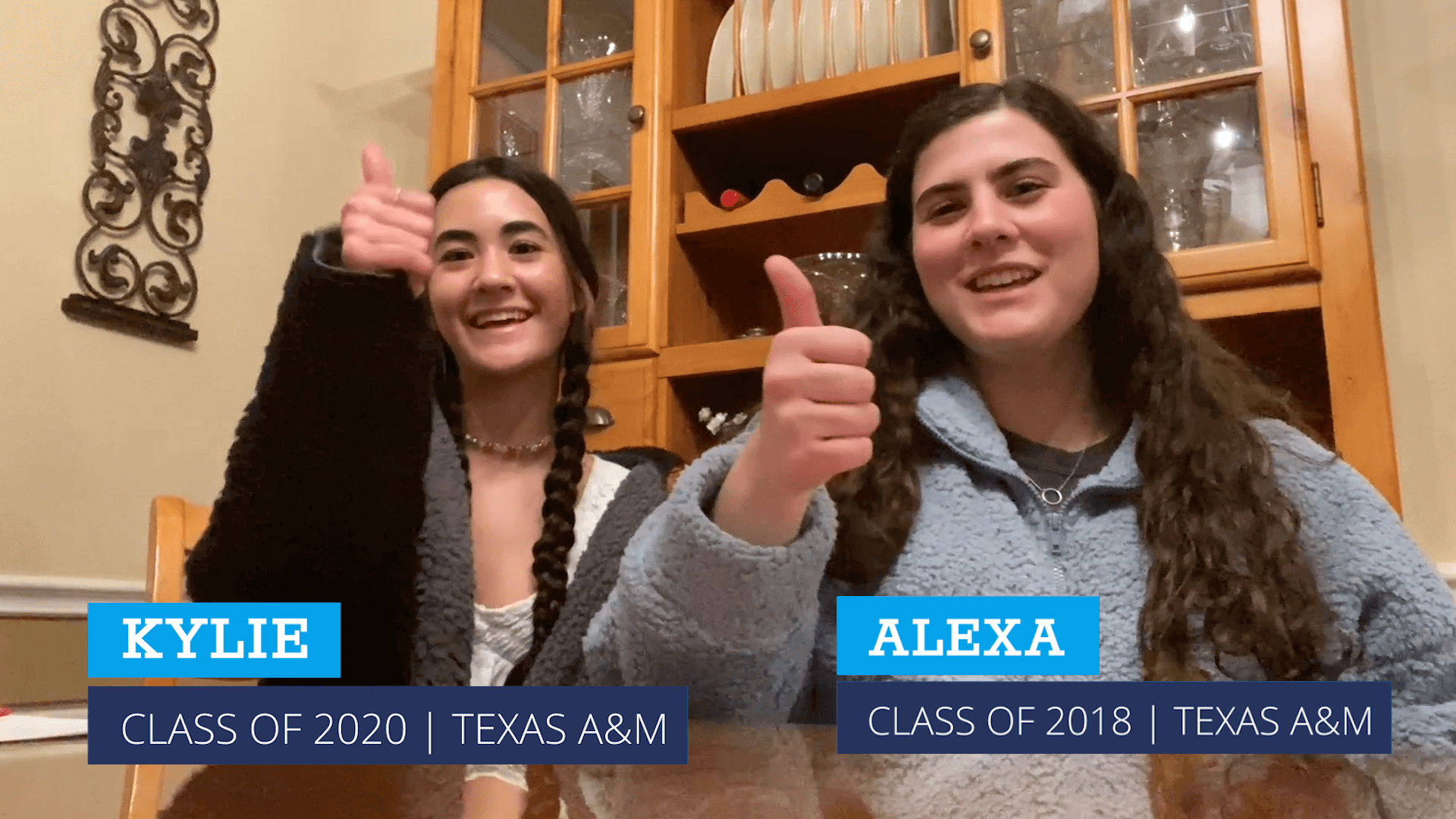 Alexa and Kylie
| Texas A&M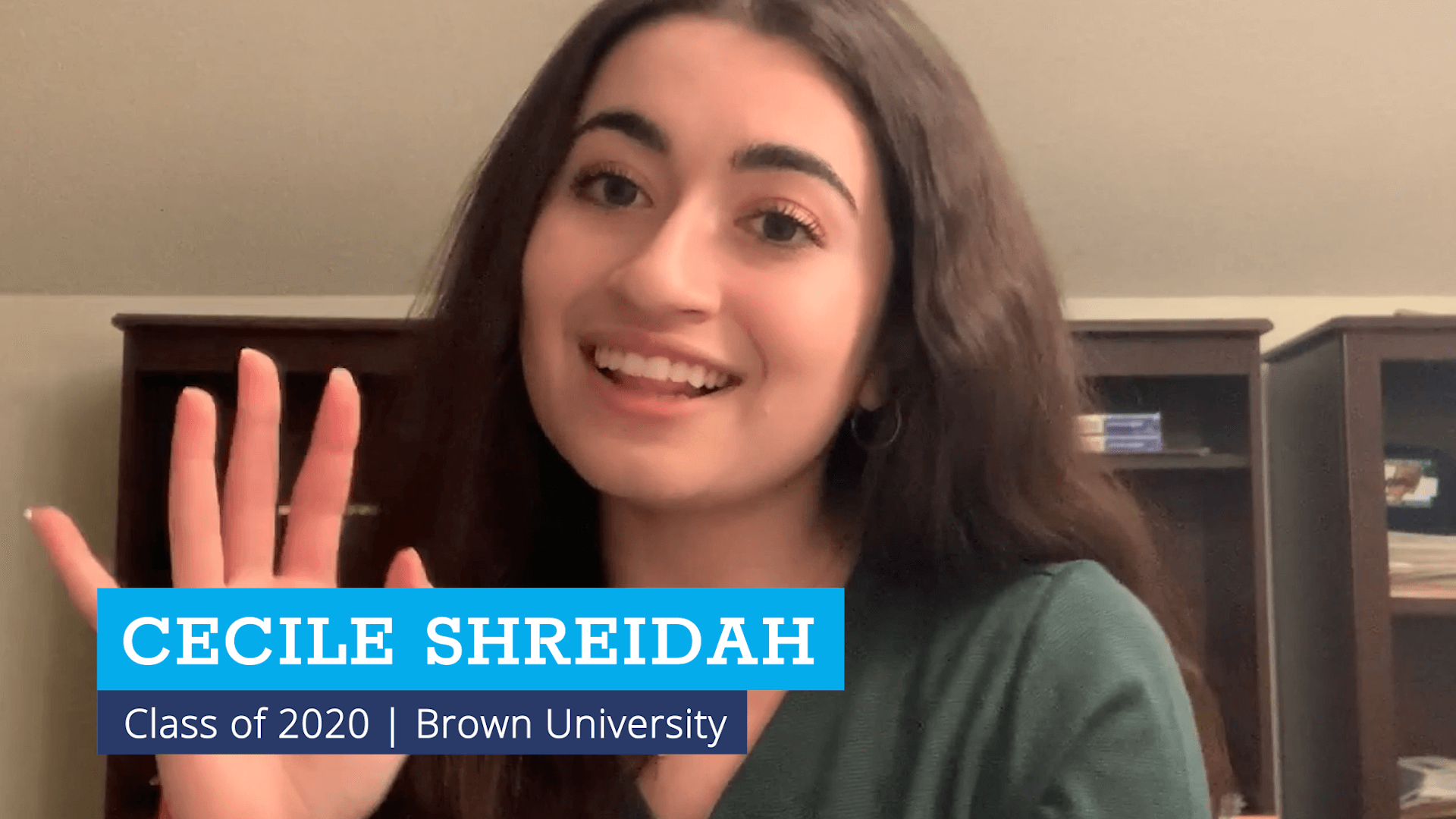 Cecile Shriedah
| Brown University
Collegewise made the application process painlessly achievable, and unbelievably, all of my kids had fun. Our counselor introduced colleges that were not on our radar but ended up on everyone's final list. I felt very comfortable stepping away and letting my kids work independently with guidance from their counselor, who managed the process from start to finish. The assistance we received was worth every penny.
KATHLEEN, PARENT OF RILEY
UCLA
I could not have gotten into Stanford without Collegewise. My counselor was there every step of the way—every acceptance, waitlist, deferral, and rejection. She made the stressful process enjoyable, and I looked forward to every one of our conversations. My counselor's experience in admissions was invaluable, too. I can give no better advice to those beginning the college admission process than to contact Collegewise.
ARI, STUDENT
STANFORD UNIVERSITY
My time with Collegewise was extremely helpful, especially because I was balancing applying to 18 colleges while still having my schoolwork plus sports schedule. My counselor kept me on track with specific due dates so I could finish everything about three weeks ahead of time. In addition, her support with my essays really helped set my applications apart!
DUYTAM
UNIVERSITY OF PENNSYLVANIA
When we started with Collegewise, we thought it was just to get some help with the college prep logistics, but we quickly realized it is so much more. Our counselor knew her stuff and worked with Devin to keep him focused and on track to hit deadlines. We feel like she is part of the family now, and our twins will be working with Collegewise next year!
VICKI, PARENT OF DEVIN
CU BOULDER
Collegewise was a godsend. From our first contact to my son getting into his top-choice college, our counselor was kind, upfront, realistic, and incredibly supportive. Her guidance, expertise, and encouragement allowed my son to grow, have realistic expectations, and be fully prepared for whatever the schools tossed his way. I'm truly thankful my son had his counselor to guide him through this entire process.
JOSEPH, PARENT D.J.
TULANE UNIVERSITY
Our counselor's recommendations for Aidan were spot-on, and he ended up at his top-choice school. Aidan was done with everything quite early, which made for a much more enjoyable college application experience. He also got great merit scholarship offers as well. Aidan is our second child to benefit from Collegewise's expertise. We would not change a thing if we had to do it all over again.
MARY, PARENT OF AIDEN
UNIVERSITY OF PUGET SOUND